Kia ora bloggers,
Yesterday on wednesday my class and I played with spheros. We first learnt about how to use them. Once we did that we had a play around. Me and my friend Khadeeja made a race course with lego's and then we had a go. It was really fun building the race course and then using the ipad to control the sphero's. You could also change the colours of the spheros. We got about thirty minutes to play with the robots.
The reason we used the spheros was because we were learning about migration. We used the spheros as an example on1111 how to get from one place to another. We had a lot of fun and we may be able do do it again next week.
Something i found challenging was controling the sphero on the ipad
Have you ever played with robots? How was it? Was is fun? What did you do when you had it?
Anyways her are some photo's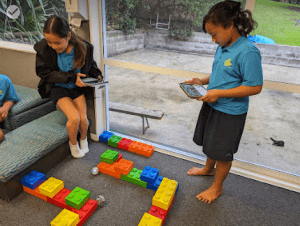 Ka kite Byeeeeee!